Auto Repair Services in savannah ga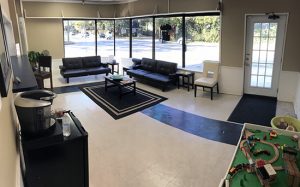 You depend on your car to get you where you need to go without the stress of wondering if you're going to make it! We know how important it is to have your ride in the best possible condition, and it's important to us as well. Entrust your car to Integrity Auto Repair Savannah GA where you'll not only get a trustworthy diagnosis of your problem, but as much information about your car as you want. Be informed and comfortable with our service! We welcome your questions because we care about your vehicle!

Click on the links below for expanded explanations of each system. Or ask us to explain any of them to you next time you visit.
Batteries, Starters & Alternators

Belts & Hoses

Engines

Headlamps, Bulbs & Horns

Heating & Cooling

Mufflers & Exhaust Pipes

Power Windows, Seats, Locks & Antennas

Shocks & Struts

Tires and Wheels

Windows & Mirrors

Wiper Blades & Motors

Wheel Alignment
Often, car repairs or maintenance procedures can be complicated, requiring many steps, specialized tools and expertise. It doesn't have to be a complete mystery to you, though. In the links above, you can find a lot of helpful background information on many of the systems we maintain and repair for our Savannah area customers.
With so many makes, models and manufacture years on the road, it takes a lot of training and experience to quickly go after the best repair in the shortest amount of time. All of our technicians are ASE certified and get ongoing training in the latest types of automotive systems, especially the fast-changing electronics of modern engine controls.
ASE stands for the National Institute for Automotive Service Excellence. It's been around since 1972 as an independent, non-profit group that serves as a certification provider for the automotive repair industry. The organization's goal is to protect the quality of the automotive repair experience for the consumer, shop owner and the service professional. Having tangible, recognized proof of technical skill on the part of the repair personnel is an important part of that protection.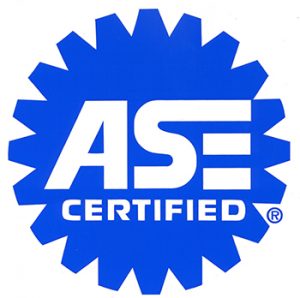 ASE's focus is bringing excellence to vehicle repair, service and distribution of parts. There are almost 300,000 technicians with some level of certification by ASE in the US, and all of us at Integrity Auto fall into that category. You have the peace of mind that comes with knowing that you have nationally certified techs working on your car.
Two years of on-the-job training, and / or a two year academic degree in automotive repair, plus a passing grade on the initial ASE certification test qualifies a person as an ASE technician. The test itself is quite challenging. One third of the attempters don't pass on the first try. To remain ASE certified, an automotive professional must re-test once every five years.
One of those innovations is the ubiquitous "check engine" light. Bring in your car whenever you see it come on- and we're not just saying that because we earn a paycheck from working on cars! The OBD II or Onboard Diagnostics, now in almost every make and model, has been in use since 1995 and has been a nice assist to the repair process. Diagnosing a problem used to take a while, until on board computers linked to sensors all over the engine gave us a shortcut, and saved you money!
A check engine light can mean something as mundane as a loose gas cap or as serious as an interior oil leak. Until the computer is hooked up to the OBD computer, you really don't know what the sensors are telling you. So bring it in! Even if there's no immediate repair needed, you'll at least have an idea of what's wrong. And we never start any repair without asking you first.
We're passionate about our work, so talking about how cars operate is no big deal for us. Ask us for details on your repair and we'll be happy to fill you in.